So yes, as my Instagram stories tell I have been on a postpartum weight loss journey. I have lost 9 kgs. in 3 months now. A lot of people wanted to know how I did it? …if I followed a particular diet plan or and fad diet?
So, I decided to write what worked for me.
I started working out and conscious effort to control diet 3 months postpartum.
Background:
Before I begin sharing me tell u I gained 12 kgs in my pregnancy and had gestational diabetes in the last trimester. As my diabetes didn't go after pregnancy and I was diagnosed by diabetes type 2 in October beginning. I was advised to lose weight n control diet n maintain sugar readings.
Situation:
I was still 12 kgs over my pre-pregnancy weight because I had ended up gaining weight in my puerperium due to desi ghee n other nutritious meals. I was b-feeding but I didn't lose a single lb with that either.
Workout has been part of my life for a decade now. Even in my pregnancy, I did prenatal yoga till the last day. But let me tell you it wasn't easy to start exercising again after 3 months of c section surgery n with the baby. Diet was a challenge too because of issues with milk supply. But I started slow…decided to work out by going to the gym every alternate day or at least 3 days a week.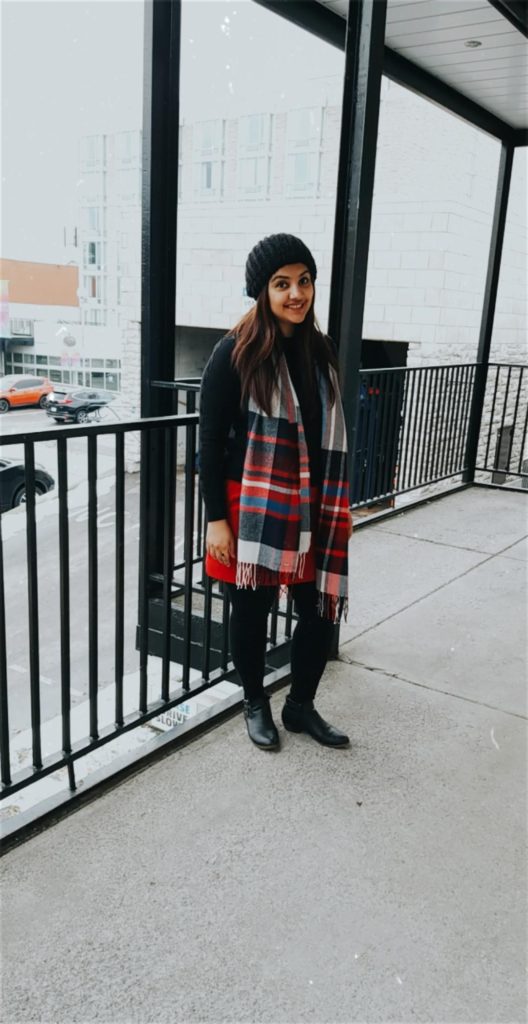 Changes in Diet:
For Diabetes I replaced sugar in my tea with either half of that quantity of shakkar (desi brown sugar) or organic honey.
I cut off the munching on chocolates n sugary junks.
I took nuts (almonds) as a snack. 8 to 10.
I compromised on my sweet tooth so instead of having a cake slice I would just take a bite n be happy with it.
Fizzy drinks I had left years back but I started taking that again especially when eating out post-pregnancy. I completely stopped it again.
I stopped taking carbs in dinner so my dinner was mostly a shake or proteins and salad.
I had roti or rice in the afternoon, trying to make a healthy plate. (Portion of Salad+ Roti + Salan )
My dinner time changed from 9 pm to 7 pm and after that, I don't eat anything. Even if i do I make sure there are no carbs. Also no carbs in dinner.
Exercise:
Frequency: 3 times a week
20 to 30 minutes cardio (mix of cycling, incline treadmill, stepper, elliptical) Making sure n keep changing it every time.

20 minutes of weight training legs mostly.

5 minutes of floor exercises (Leg raise and Star crunch exercises)

Stretching at the end of the exercise.
I hope it helps. The diet changes and the exercise helped me maintain my sugar levels along with weightloss.
P.S I shared my postpartum weight loss journey, m not a health expert or a dietitian. And everyone's body n weight loss is different.