You may be in business for yourself. But you don't have to do this all yourself.
Need help with your marketing or digital strategy? We have got you covered.
Website (using wordpress themes)
Creation
Revamping
Content Creation
Management
Social Media Management
Creation Of Accounts
Management & Engagement on a monthly Basis
Creation of Content Calendars
Designing content as per your Niche
Marketing Collateral
Logo Creation
Visiting Cards
Content Creation
Need help coming up with creative and engaging content for your social media  We'll work with you directly to develop unique and strategic content for a month that you can post on your own time. Here's how we can do it together:
 One hour meeting or consultation(in person or online), talking about your brand, your current content strategy, and your future goals
With that info, I will craft with my team  20  creative posts  with the details as per platform  that will engage your audience
We will deliver the Content Package and you can deliver it as per your schedule. The community management and engagement, in this case, will be on you.
Mentoring
There are 2 ways to figure out what's not clear, the First one is to wait and let time teach you the Second one is to discuss n learn from those who learned it over years.
Blogging, Social Media, Business Strategy is what I have learned over the years and i am passionate to pass this on to someone who is willing to learn.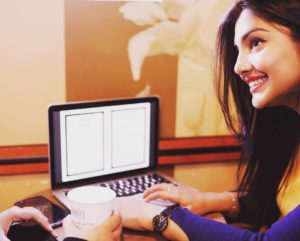 No matter if you are a business or an individual. Let's do a one on one mentoring service personalized as per your niche/business requirement.  Specific to your need to learn we can do a session online or in-person depending upon your location.  My mentoring service covers a diverse range of topics
Website Management
Social Media Management
Blog Creation
Content Creation
Instagram Organic Growth
Business Strategy
Complete Package
Looking for a holistic approach to your social media strategy?
Let's put together a custom package of marketing services that suit your brand's needs. Whether you're looking to grow on Instagram and create a website or want us to write customized content for your brand. We'll put together a plan that will meet your goals. If you're interested in what this would look like, send me an emailwith what you have in mind and we can talk about what I can do for you!